Prepare for the Tony Awards with these 10 Broadway Shows
Do you love all the glitz, glamour, music and drama of Broadway in NYC? Then get excited, because the Tony Awards are returning June 8 to New York City's iconic Radio City Music Hall.
The class-act of stage and screen, Hugh Jackman, is back as host for the 68th Annual Awards Ceremony. The master of ceremonies for the past two years, Neil Patrick Harris, will understandably have his hands full for the evening as a Best Actor nominee for his leading role in the rollicking Hedwig and the Angry Inch.
In honor of Broadway's biggest night, we've made a list of some of the best and brightest productions to hit Broadway in New York City this season. Most of these shows are currently still running and packing out theaters in NYC, so what are you waiting for? Find Broadway tickets before the awards buzz gets any bigger!
Without further ado, here are the nominees…
If/Then
Nominated: Actress, Score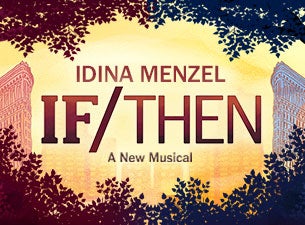 This contemporary new musical follows two distinct storylines in the life of Elizabeth, a city planner who moves back to New York to restart her life in this city of infinite possibilities. When her carefully designed plans collide with the whims of fate, Elizabeth's life splits into two parallel paths. Don't miss this powerful tale of choice and chance.
Aladdin
Nominated: Musical, Featured Actor, Score, Book of a Musical, Choreography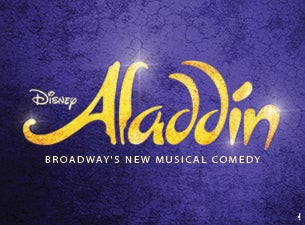 You know the story, but you've never seen it come to life like this! With just one rub of a magic lamp, Aladdin's journey sweeps you into an exotic world full of daring adventure, classic comedy and timeless romance. This new musical features all the cherished songs from the Academy Award®-winning score and more written especially for Broadway.
After Midnight
Nominated: Musical, Featured Actress, Direction, Choreography, Costume Design, Sound Design, Lighting Design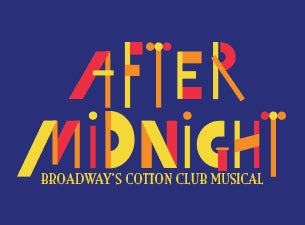 Grammy® Award winner Fantasia (The Color Purple) makes her highly anticipated return to the stage alongside Emmy® Award nominee Dulé Hill ("The West Wing") in After Midnight, the Broadway production of Encores' critically acclaimed Cotton Club Parade. This heart-pounding new musical brings the sexy, smoky glamour of Harlem's Golden Age to a whole new generation.
All the Way
Nominated: Play, Actor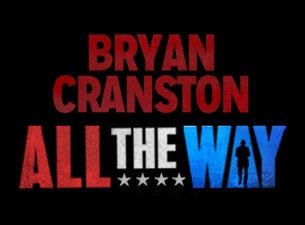 All the Way is a gripping new play about a pivotal moment in American history and stars three-time Emmy Award-winning actor Bryan Cranston ("Breaking Bad") as President Lyndon B. Johnson. This drama will take audiences behind the doors of the Oval Office and inside the first years of President Johnson's presidency, and his fight to pass a landmark civil rights bill.
Les Miserables
Nominated: Revival Musical, Actor, Sound Design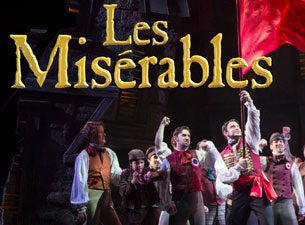 You saw the film with Hugh Jackman but haven't experienced one of the world's most beloved musicals live? See this celebrated new production depicting of Le Miz, the story of a saintly ex-prisoner who is on the run from the police while protesting and fighting battles for causes to help others.
Hedwig and the Angry Inch
Nominated: Musical Revival, Actor, Featured Actress, Direction, Scenic Design, Costume Design, Sound Design, Lighting Design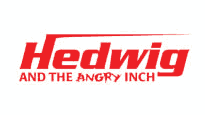 Superstar Neil Patrick Harris makes his long-awaited return to Broadway in this brilliantly innovative and raucously entertaining musical that's inspired a generation. The show has been called "the Best Rock Musical Ever" by Rolling Stone and "the most exciting rock score written for the theatre since, oh, ever," by TIME magazine.
Gentleman's Guide to Love & Murder*
Nominated: Musical, Actor, Featured Actress, Score, Book of a Musical, Direction, Orchestrations, Scenic Design, Costume Design If you're looking for a musical with the laurels of Downton Abbey and the morals of a mongoose, look no further! This new comedy of manners (well, bad manners) has won unanimous raves, as well as a slew of Tony Award nominations.
Bullets Over Broadway*
Nominated: Featured Actor, Choreography, Book of a Musical , Orchestrations, Scenic Design, Costume Design Based on Woody Allen's acclaimed film, this brand new musical comedy bring to life the story of a playwright who needs someone to back his next show, and a mobster who needs some way to please his showgirl girlfriend. It's loaded with big laughs, colorful characters and the music that made the twenties roar.
Casa Valentina*
Nominated: Play, Featured Actress, Costume Design Back in 1962, most men went to the Catskill Mountains to escape the summer heat, but others took the two-hour drive to escape something else entirely: being men. Nestled in the land of dirty dancing and borscht belt comedy sat an inconspicuous bungalow colony that catered to a very special clientele: heterosexual men whose favorite pastime was dressing and acting as women. It was paradise for these men—white-collar professionals with families—to spend their weekends discreetly and safely.
Beautiful: The Carol King Musical*
Nominated: Musical, Featured Actress, Book of a Musical, Orchestrations, Sound Design Beautiful tells the inspiring true story of Carole King's remarkable rise to stardom from being part of a chart-topping songwriting team with her husband Gerry Goffin, to her relationship with fellow writers and best friends Cynthia Weil and Barry Mann, to becoming one of the most successful solo acts in popular music history.
A Raisin in the Sun*
Nominated: Play Revival, Actress, Featured Actress Set on Chicago's South Side, A Raisin In The Sun revolves around the divergent dreams and conflicts within three generations of the Younger family: son Walter Lee (Denzel Washington), his wife Ruth (Sophie Okonedo), his sister Beneatha (Anika Noni Rose), his son Travis (Bryce Clyde Jenkins) and matriarch Lena, called Mama (Diahann Carroll). When her deceased husband's money comes through, Mama dreams of moving to a new home and a better neighborhood in Chicago.
*Resale prices often exceed face value.