The Fan's Guide to Cirque Du Soleil
Cirque Du Soleil has come a long way since its simple beginnings in 1984 with 20 street performers from Quebec, Canada. Now it has grown to an expansive circus with over 1,300 performers and shows all over the world.
Cirque Du Soleil has always amazed its audience with its acrobats, clever themes, props, live orchestra and costumes. With 19 shows currently running, there is something for everyone.
Looking for something dark and mysterious? Zarkana is a rock opera that tells the story of a Magician that loses his power and how he regains it again.
Explore the tropical rainforest with the show Varekai that showcases acrobats dressed as powerful birds and follows a human, Icarus who discovers a world of animals.
For adult audiences, there is Zumanity that illustrates burlesque style acrobatics in a cabaret setting.
Cirque Du Soleil has even created shows after music icons such as The Beatles and Michael Jackson-both of which top our list. The Beatles Love show takes fans back through the history of their music and journeys through the colorful twists and turns of songs like Lucy in the Sky with Diamonds and Strawberry Fields Forever. Michael Jackson One and Michael Jackson: The Immortal World Tour are a must see for MJ fans. Both of these shows bring the hits back like "Beat it" and "Black or White". As an infectious dance crew gets the audience dancing in the aisles, gigantic video screens surround the crowd to immerse them in the music. Perfect!
Check out our fan reviews below to help you decide which show is the one for you!
Top 10 Fan Reviews for Cirque Du Soleil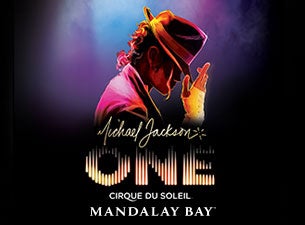 Michael Jackson: One, 15 Fan Reviews 4.8 Star Rating
The ultimate experience for Michael Jackson fans, this show mixes acrobatics, dance and larger than life props.
What did Fans say about this show?
By KLR2 "I was very impressed with the detail built into this show. Immersive, as Cirque calls it, is an accurate description. You are surrounded by video screens and the audio is in front, behind, on top of you at all times. This venue has one of if not the best sound systems I have ever experienced. Cirque has done an excellent job of merging Michael Jackson's music and dance moves with their unique cirque acts. You may find at several times during the show the need to get up and dance along with the cast. You don't need to be a fan of Michael Jackson to enjoy this show. There are also some special effects used that I have never seen before in any other Cirque show. Well worth your time."
By ElaineQDLC "The show was absolutely AMAZING! This production captivates the best and most intimate musical moments of this legend. As colorful as Cirque de Soleil is, there is a dark, mysterious side to it, and that is exactly how this unfolds. If you enjoy the music of this legend, this is a MUST see! Great sound, color and story line from the moment you step into this theatre!"
Th
e Beatles Love, 600 Fan Reviews 4.7 Star Rating
A tribute to The Beatles, this show takes all of their hits and forms a story. Equipped with colorful props and vivacious characters, The Beatles Love is a treat for anyone who has grooved to The Beatles.
What did Fans say about this show?
By Claire007 "I am a huge Beatles fan, and this show did not disappoint. This was my second time seeing it, and my husband's first. We would go back to see it in a heartbeat. The show really brought the classic Beatles songs to life. It hooks you from the beginning."
By UDWorm "While any Cirque production includes mesmerizing and beautiful artistry, this production brought with it an unbeatable sound to its spectacle. Combining the clear and well-produced tracks of memorable songs, there is as much to see above the stage in the lighting and rigging technology as there is on the highly mechanized stage itself. Take a moment to look above you and take in all of the design masterwork there as well. Lastly, be sure to lean back in your seat – each seat has speakers installed to suck you right into the activity and commit you to the experience."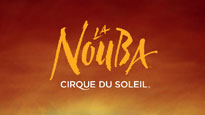 La Nouba, 391 Fan Reviews 4.7 Star Rating
Cirque Du Soleil's La Nouba is an electrifying show for all ages! Combining gravity defying stunts with trapeze artists, bicyclists, beautiful costumes and Asian performers executing their string and spool tricks, you won't believe your eyes.
What did Fans say about this show?
By NamVet6869 "We had great seats, 2nd row, center stage. Felt almost like we were part of the show! The music, costumes and acts were melded together so well you were constantly engrossed. High wire, trapeze, soaring figures, breath-taking bicycle act and acts of skill beyond anything I had seen previously. Wonderful show, marvelous talent. A must see."
By DeweyB "Electric' is an overused cliche but is the most descriptive word for La Nouba. Full speed from beginning to end, never a dull moment, never time to catch your breath, but lots of performances that would take your breath away. My wife and I thoroughly enjoyed it and would highly recommend it for all members of the family."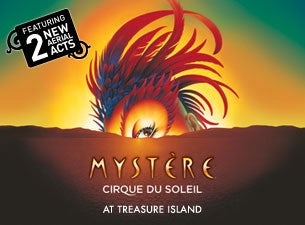 Mystere, 17 Fan Reviews 4.6 Star Rating
Like the name suggests, Mystere is a show illustrating the mysteries within life : birth, beauty and the pursuit of happiness.
What did Fans say about this show?
By 3rdtryfornickname "Fab show! Visually appealing, fast paced and colorful. As always, the performers mess with the audience which is always a lot of fun. I don't think there's a bad seat in the house but being only a few rows from the front really afforded you some spectacular views. The young man dressed as a red bird throughout the show was amazing in how limber he was and how naturally acrobatic he seemed to be. The two balancing strong men were really impressive. I will continue to see as many Cirque du Soleil shows as I can."
By BrokenChair "Very good show … had dancing, gymnastics, trapeze, etc. All the characters were great. I do believe the show is more for the ladies, but still over all a great show."
KA, 419 Fan Reviews 4.4 Star Rating
KA is a show with Asian influence that takes place on the shores of an ancient kingdom.
What did Fans say about this show?
By Anonymous "The show was spectacular. I was in awe of the artistry; respectful of the amazing talent evident in the show's performers, crew, and producers; and grateful for the time and effort spent training and preparing in order to provide such high-caliber entertainment to folks like myself."
By CGCM1970 "Astonishing Story, great for kids and parents, Highly Recommend."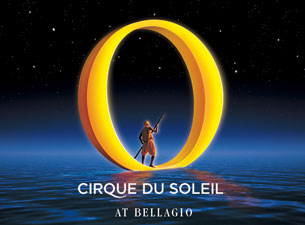 O, 8 Fan Reviews 4.3 Star Rating
O revolves around the soothing nature of water. Acts take place in, above and on water. Very interactive, the front rows are a splash zone!
What did Fans say about this show?
By Reuven87 "WOW what an amazing show. the entire stage turns into a huge pool! Amazing talent and very entertaining. Very well played and set up. This show blew my mind.. By far the best show i have been so far! Highly recommended!"
By Bubbs01 "I have seen many cirque shows, both in Vegas and the traveling ones. These shows are the most incredible things on earth. Knowing this – I expected "O" to dazzle and impress me. It did more than just that. Every muscle in my body was on alert the entire time as I anticipated the next acts and the hairs on my arms stood up through 90% of the performance. I was on the edge of my seat and continually amazed. It was like a party for my senses. And this is coming from someone who knew what to expect. I want to go back 10 times and I guarantee I'll find something new to me each time. This one is expensive as another fan says in their review – but I whole heartedly agree – WORTH EVERY SINGLE PENNY! Mesmerizing, tantalizing — a smorgasbord for your senses to feast upon. I will never forget this experience!"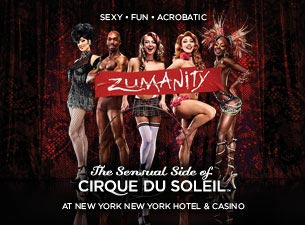 Zumanity, 6 Fan Reviews 4.3 Star Rating
Cirque Du Soleil's only adult show, Zumanity combines Burlesque and Cabaret Style dance. Passionate and Seductive, the acrobats and dancers will mesmerize you with their acts.
What did Fans say about this show?
By lagunagirl91 " LOVED this show! It far exceeded my expectations. My boyfriend and I were looking for a show that was Vegas risqué, yet classy. This was PERFECT. I laughed the whole time and the performers were amazing. I love that they do a little "pre-show" about 15 minutes before show time, and how they incorporate the audience into the show. This is the perfect Vegas Show."
By Brissy1 " I loved the show. It was the best show I have ever seen in my life. I saw it in June, 2012, my for my birthday with friends. I had the best time of my life. I want to go back just to see this show all over again. I wish it would travel closer to Maryland so that I can take other friends who don't have enough money to get to Vegas. Please come to New York!!!!!!!!"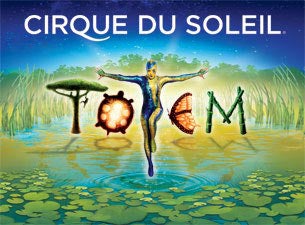 Totem, 881 Fan Reviews and 4.3 Star Rating
Totem brings to life the myths surrounding the orgin of the human. Presenting Folk dances and the journey of the human, Totem takes audineces back into time.
What did Fans say about this show?
By MJtakenadvantageof: "One word: Amazing! This show is a must see in Vegas. Family friendly, exciting, memorable."
By Anonymous: "Can't go wrong with the Cirque du Soleil shows. We brought our youngest who alternately laughed uproariously and was goggle-eyed during the entire performance."
Varekai, 896 Fan Reviews 4.2 Star Rating
Follow the humorous adventure of Icarus as he discovers the forest and the animals that lurk within. Perfect for children, this show is known for its Russian dance, juggling and balancing on Canes.
What did Fans say about this show?
By Rin22 "FABULOUS! AWESOME! BREATH TAKING! Spectacular entertainment for the whole family!"
By Anonymous "As always, Cirque du Soleil offered a fantastic performance. The lighting and sound were top-notch even from the back rows. The performance, above all, was stunning and hilarious, keeping my little brothers and me on the edges of our seats."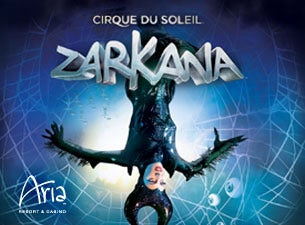 Zarkana: 1,915 Fan Reviews 4.2 Star Rating
Dark and moody, Zarkana is a tale about a magician named Zark, who loses his power and goes about regaining it again. Going along with opera music, Zarkana captures its audience.
What did Fans say about this show?
By CorazonSalvaje32 "I absolutely loved the performance. It was visually breath taking. The visual effects were uncanny and most importantly the talent was undeniable. Many times I was drawn to the edge of my seat. I couldn't have asked for a better performance. It was undoubtedly money well spent."
By Welch322 "We recently saw Zarkana at Radio City in NYC as part of a family weekend getaway. From the moment we walked in to the theater, we were transported. The pure talent, ingenuity, and creative genius that is Cirque Du Soleil never disappoints. This show is a beautiful feast for the eyes … costuming, background, set, stage, music … every detail accounted for. If you go see this, notice everything! We were thoroughly entertained!