Opening Acts that Blew Up
You've gotta start somewhere. Many of music's biggest talents got their big breaks opening concerts for others. It's a tough job playing for audiences who often don't know your songs. It's even tougher to turn them into true fans. But that's just what the artists on our list did.
We love catching opening acts. Sometimes they outshine the headliners (it's awesome when that happens). So at your next concert, we urge you to show up unfashionably early. You may discover your new favorite – and get the right to brag about being a fan before everyone else if they do go big.
Here are our five picks for concert openers who later shot to stardom.
Nicki Minaj
As Nicki Manaj was blowing up after the release of her album Pink Friday, she was also invited to open for Britney Spears during Brit's sixth concert tour-Femme Fatal. What a great way for this talented artist to get such great exposure.
Lady Gaga
Back in 2008, New Kids on the Block (NKOTB) set out on their fifth concert tour. After Donnie Wahlberg saw Lady Gaga on Perez Hilton's Fourth of July Spectacular, he knew that she had to open and support their next tour.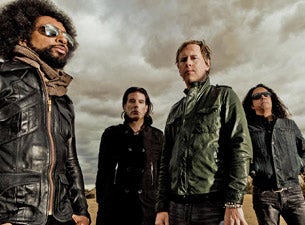 Toward the end of 1990, after their album Facelift went certified gold. Alice in Chains was opening for such artists such as Iggy Pop, Van Halen and Poison. As a side note; in 1992, after opening for Van Halen. Alice in Chains' was nominated for a Best Hard Rock Performance Grammy, only to be beaten by the band they opened for-Van Halen.
When Taylor was 11, she won a local talent competition by singing a rendition of LeAnn Rimes's "Big Deal". After winning that competition, she won a spot to open for Charlie Daniels at a Strausstown amphitheater. Then, after the release of her debut album in 2006, and in addition to touring solo, she opened for Rascal Flatts. In 2007, Taylor opened for George Strait, several dates with Kenny Chesney and Brad Paisley to finally doing several dates for Tim McGraw and Faith Hill's collaborative Soul2Soul II Tour. Next in 2008, she opened for Rascal Flatts. Wow, we admire you admiration girl and keep doing what you're doing!
You get the picture. Get out to our events early and enjoy the openers. You might walk away with a new emerging artist that could be headlining a tour next year.
Who's heading in 2014? Get all your latest concert details at Ticketmaster