Mother's Day-Approved Gifts: Shows, Concerts & Events
Remember the time you begged Mom to let you see your favorite band perform? And—after some room-cleaning or chore negotiations—she finally agreed? She even bought the tickets, played chauffeur and enjoyed music that wasn't quite her style—all so you and your friends could have the best night ever.
Since Mother's Day is right around the corner, why not surprise mom with tickets to see a show, event or concert that she'd go crazy for? Take a look at the reviews below to see the events moms raved about the most on Ticketmaster.com. Give her a gift that's "way, way better than a brunch!" (unless, of course, you're taking her to a House of Blues Gospel Brunch—now that's an experience mom won't want to miss.)
SHOWS

Cirque du Soleil
"From the pre-show…until the finish, this was breathtaking. Mere words cannot express. This was the best Mother's Day gift E-V-E-R!!!" – TYuck, Jacksonville, FL
Jersey Boys
"…Jersey Boys was my gift to my Mom for this past Mother's Day. She was way more excited about going to the show, but I was the one who left singing…You will be singing the songs for weeks after the show!!!" –myeyesadoreJB, San Antionio, TX
West Side Story
"My sisters and I took our Mom for Mother's Day and she absolutely loved it… We drove out from NW Indiana (3 hours!) and would do it again!" –JessRam, Crown Point, IN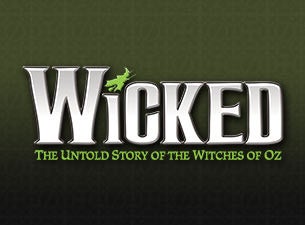 Wicked
"My whole family loved this production, from the little girls to the husband. We're so glad we went! It was my Mother's Day Gift and I can't imagine a better one." –Debned, Reading, PA
CONCERTS
Pat Benatar
"AWESOME!!! …The whole night was a big sing-along. My favorite kind of show….I'm so happy my daughters got me these tickets for Mother's Day!!!" – rockdred, Baltimore, MD
Anthony Hamilton
"I took my mom for Mother's Day and although she is in her 50's and I'm in my late 20's we both left saying that this was one of the best concerts that we have ever attended. He has something for everyone! This is a must see show!" –BRI0504, Atlanta, GA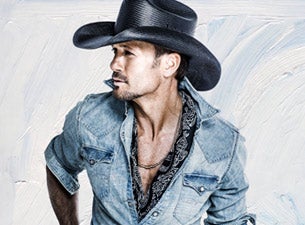 Tim McGraw
"I bought my Mother tickets for Mother's Day. This was her 1st HUGE Concert. She's loves Tim McGraw. She had the TIME OF HER LIFE!!!! It was great to see her SMILE!!!!" – Nessie0716, Columbus, OH
Zac Brown Band Tickets
"My son got us tickets to see Zac Brown for Mothers Day and I'll never forget it….we had a great time and enjoyed the evening till the very last song." –KrazyKonnie, Anderson, SC
James Taylor
"My husband and I took our three young adult children to this concert for Mother's Day. It was way, way better than a brunch!" – SeattleConcertFan, Seattle, WA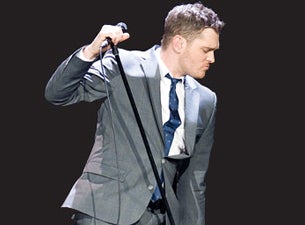 Michael Buble
"This was a Mother's Day present for myself, my mother and mother-in-law and all three of us had a wonderful time…Thanks Michael for a great night!!!! :)" – Princie, Raleigh, NC
Update: Tickets are now ONSALE for upcoming Michael Buble concerts in your area
Alan Jackson
"I have not been to a concert in a long time and this was just awesome!!! I took my Mom because we have always been Alan Jackson fans. My Mom's birthday and mother's day both fall in May so it was the perfect gift…Now we can't wait to go again!" – simmyb4, University Park, PA
Don't see anything your mom would be a fan of? Check out our Mothers Day Event Guide for even more Mother's Day gift ideas.