Scary Halloween Music To Awaken All Of The Spirits
Can't wait until Halloween to get your scare on? Neither can we! That's why we took the Frankenstein approach and stitched together this monstrous Halloween music playlist. From ghoulish costumes to all-out live sonic annihilation, these hair-raising acts are sure to give you all the treats you can handle leading up to Halloween at the end of October.
Looking for events in October and things to do for Halloween? Check out our October 2016 Events Calendar.
Halloween Music Playlist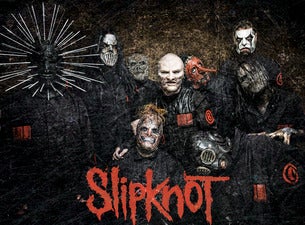 It's impossible to count how many nightmares the gruesome metalheads Slipknot are personally accountable for. With a different horror-inspired mask for each of the group's nine members and the heart-pounding metal to match, there's something to frighten everyone. But most of all they're scary good in concert, where their bone-crushing metal becomes an earth-shaking, fully immersive visual experience for band and audience alike.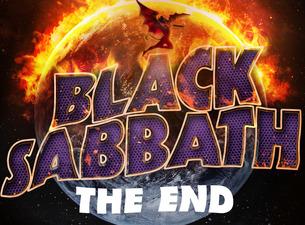 Black Sabbath's thick, sludgy, and dark sound on classics like "Paranoid" and "War Pigs" was completely unlike anything that had come before it. And there's no denying the unpredictable antics of their bat-biting frontman Ozzy Osbourne, AKA the Prince of Darkness. But fans will have to hurry if they want to see the group that made metal as we know it – once they wrap their tour Black Sabbath: The End, fans will only have a lifetime worth of heavy recorded riffs to enjoy.
For an extra Halloween bonus, check out tribute band Mac Sabbath, who's hilarious fast food-themed covers like "Frying Pan" ("Iron Man") and "Sweet Beef" ("Sweet Leaf") never fail to please.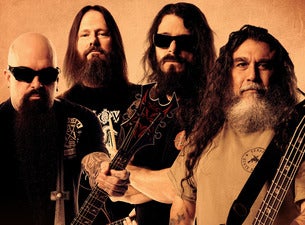 Even in thrash – a genre known for shredding guitars, hyper-charged tempos, and macabre subject matter – Slayer manages to stand out from the rest. It's no surprise that they decided to call their box set Soundtrack to the Apocalypse, because if you've ever been in one of their mosh pits, you know exactly how catastrophic and terrifying it can be. But these guys are still tearing it up, and we love them for it.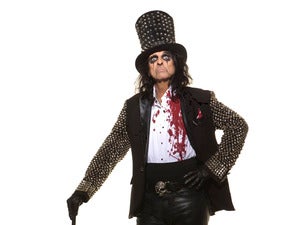 You can't mention monster music without paying homage to Alice Cooper, the godfather of shock rock. Rock staples like "Welcome to My Nightmare" and "No More Mr. Nice Guy" wrote the book on campy horror-inspired music, and his live shows took it to the next level with elaborate sets – often featuring guillotines and electric chairs – that delivered on his brand of creepy kitsch. And he's still spooking fans after over 50 years of crafting ghoulish rock shows.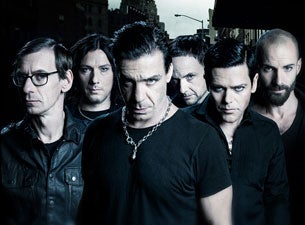 Fans in America mostly learned of Rammstein through the gloomy and cinematic sound of their hit "Du hast," which caught on at the peak of industrial metal in the mid-'90s. But what really set the group apart from their contemporaries was their wildly theatrical shows, known for engrossing stage pieces and complex pyrotechnics. It's even scarier for fans who don't speak German, because they have no idea what Till Lendemann is conjuring with his menacing, deep voice while the rest of the group kills it with riffs. Oh, and that's not to mention the gallons of fake blood that they spray into the crowd.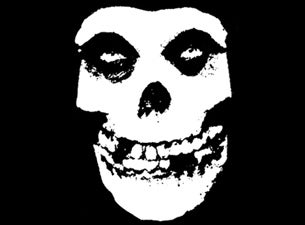 While their initial incarnation only lasted a brief six years and two classic albums, Misfits inspired generations of horror punk bands that followed in their footsteps. With their skeleton makeup and devilock hairstyles, there's no missing or forgetting these hardcore legends. Fiendclub members are buzzing after original vocalist Glenn Danzig performed with bassist Jerry Only and guitarist Doyle Wolfgang von Frankenstein for the first time in over three decades – here's hoping they horrify us with more shows soon.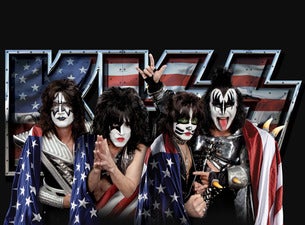 In the early days of heavy metal, Kiss managed to sell out arenas with their theatrical hard rock. Fans in the '70s had never experienced anything like Gene Simmons's demonic face paint or flame-spitting, blood-spewing stage show – but enough people loved Kiss to make them an international sensation! Fortunately, the band is up to all the same circus-style tricks and seeing them live is still a larger-than-life spectacle.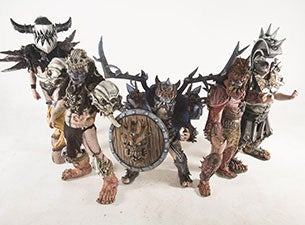 Gwar's stage show takes shock rock to the extreme, with band members dressing like barbaric inter-planetary warlords straight out of a pulp comic book. Fans can't get enough of their gory sophomoric sense of humor which is perfect for the perpetually immature, while there's no denying that they lay down some headbanging riffs while they're spraying their audiences down with synthetic bodily fluids. Fans that want a lighthearted bloodbath before Halloween shouldn't pass up the chance to witness Gwar's one-of-a-kind lunacy.
View the October 2016 Events Calendar for Halloween and fall concerts, festivals, theater and shows near you. Hungry for more ghoulish tunes? Check out more Halloween songs to take your Halloween playlist to the next level.